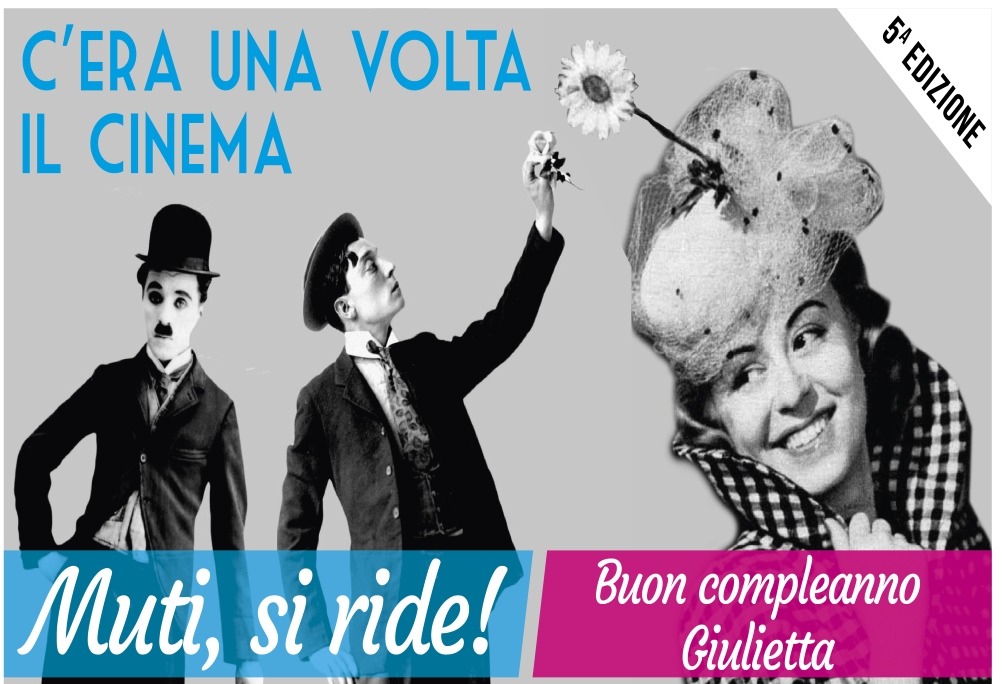 ONCE UPON A TIME THE CINEMA 2021 – "FMM,Fellini Mastroianni,Masina" and "Variety lights"
Once upon a time the  cinema 2021
Shut up, we laugh!
Happy birthday Giulietta Masina
The first of the four evenings of the outdoor film festival "Once upon a time  the Cinema" begins on Friday 2 July with the screening of the film "Variety Lights" by F. Fellini and A.Lattuada: now in its fifth edition it pays homage to the comedians from the silent period to the variety show and to Giulietta Masina on the centenary of her birth.
The location is confirmed at the Open Air Theater in Largo Cappuccini, with screenings every Friday at 9.15 pm.
Introduction to films by Adriano Sforzi
In collaboration with the Cultural Association Sputnik Cinematografica and Cineteca di Bologna.
Free entry
In case of bad weather the screenings will be postponed
Unless otherwise indicated, book free tickets on the www.vivaticket.com circuit starting from Monday 21 June
Any changes to the program that may be necessary, due to force majeure, will be communicated in the press, on the website and on facebook
2 July – Introduction by Adriano Sforzi –
"FMM: Fellini, Mastroianni, Masina" – by G.Bachmann
"Variety lights" – by Federico Fellini and Alberto Lattuada
Accessibile:

Si

Prenotazione:

Si

Gratuito:

Si

Accessibility:

Yes

Free :

Yes

Booking :

Yes