Cesenatico safe
Policy Covid
Safe holidays in Cesenatico
Welcome! If you are here it is because you want to plan a holiday in Cesenatico and we are happy to welcome you and offer you a safe experience.
The health emergency has led to changes in the way tourist sites and services are used.
Here you can find all the updates on safety regulations, travel tips and frequently asked questions.
What is the situation in Cesenatico?
The Emilia-Romagna region, including the city of Cesenatico, is currently in the yellow zone according to the regulations set out in the Ordinanza of Health Ministry of 23 april 2021, in the Decreto Legge of 22 april 2021 and in the DPCM of 2 march 2021 already in place.
The situation in the region is being constantly monitored and the Emilia-Romagna health system is among the most efficient in the world. Cesenatico offers tourists and travellers, whom we regard as temporary citizens, the same opportunities for assistance as any other citizen.
Can I come on holiday to Cesenatico?
According to the latest regulations, in areas identified as 'yellow zones', such as Emilia-Romagna, movements between municipalities and regions are allowed if they are in the white and yellow zone, while for regions located in the orange or red zone for the movement green certification is required or are valid only for health, work or need. If you are in Cesenatico, you can stay and use all the services of the town in compliance with the regulations in force.
Can I visit sights, museums and attractions?
Museums and places of culture, including exhibitions, are open to the public from Monday to Friday with restricted use. On Saturdays and public holidays the visit is only possible with online or telephone reservation at least one day in advance. The shows can be held with pre-assigned seating and respecting the personal distance of at least one meter. For updated information contact the manager of each place.
Can I go to a restaurant?
The restaurants and bars are open to the public both for lunch and dinner: consumption at the table is allowed only outside and up to a maximum of 4 people per table, except for cohabiting. Take-away service up to 22 hours and home delivery without time limits.
If you stay in an accommodation with a restaurant you can access its catering services. Contact the property to find out more.
How can I get around the city?
Cesenatico is served by the Start Romagna public transport service. Bus transport is always available, each vehicle is sanitised and distances are guaranteed. Updated info on the Start Romagna website.
For walking, cycling and driving, the regulations for the yellow zone remain valid.
What should I do if I have symptoms related to Covid-19?
If you experience flu-like symptoms before you leave, cancel your trip and contact your primary care physician. If, on the other hand, you experience symptoms during your stay in Cesenatico, do not go to the first aid station, but contact your General Practitioner, the Toll-Free Number 1500 or the town's Emergency Medical Service on 334 887 4287.
Disclaimer
The safety regulations regarding Covid-19 are constantly evolving, therefore different regulations may come into force than those shown on this page. For updated info visit the official website of the Municipality of Cesenatico.
Updated: [April 26th 2021]
Good travel practices
The Tourist Information Office, the Tour Operators, the hoteliers, the managers of local attractions and activities and the citizens of Cesenatico do their best every day to enable you to have a safe holiday.
To do this, we also need your help: on holiday, follow these few simple tips.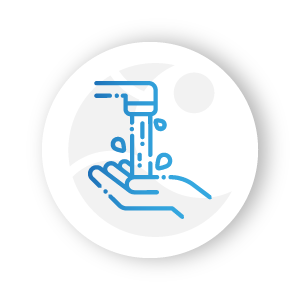 Wash your hands regularly and use sanitizing gels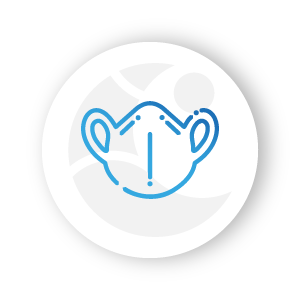 Always wear a mask in public places, even outdoors
Respect the interpersonal distance of at least 1 metre
If you have flu symptoms do not go to the Emergency Department but contact your primary care physician
Avoid touching your face with your hands
Be aware of the most vulnerable people
Do not share bottles, glasses or cutlery
Cover your nose and mouth or use the crook of your elbow when sneezing or coughing
If a place seems too crowded, come back at another time
Download and use the Immuni app while on holiday
Use contactless payments if possible
Plan your Trip
Do you want to plan your trip to Cesenatico?
Find out everything you need to know for a perfect trip: how to get to and around the town, which hotels to stay in and which restaurants to eat in.