Cesenatico safe
Policy Covid
Safe holidays in Cesenatico
Welcome! If you are here it is because you want to plan a holiday in Cesenatico and we are happy to welcome you and offer you a safe experience.
The health emergency has led to changes in the way tourist sites and services are used.
Here you can find all the updates on safety regulations, travel tips and frequently asked questions.
What is the situation in Cesenatico?
As per the Decree Law of 24 March 2022 n. 24, "overcoming of the measures to combat the spread of the Covid-19 epidemic", the emergency phase has been overcome, therefore: from June 15th 2022, on the basis of the Ordinance issued on 15/06/2022 by the Minister of Health regarding the Covid-19 regulations, for access to the Tourist Office as well as to all municipal public offices, the use of masks is no longer required. The use of FFP2 masks
is extended ONLY in healthcare facilities, nursing homes and public transport (buses, trains, ships), except for air travel, until 30 September.
How can I get around the city?
Cesenatico is served by Start Romagna public transport service. The mobility service by bus is always active: every vehicle is sanitized. It is mandatory to wear respiratory protective mask FFP2. Updated info on Start Romagna website.
What should I do if I have symptoms related to Covid-19?
If you experience flu-like symptoms before you leave, cancel your trip and contact your primary care physician. If, on the other hand, you experience symptoms during your stay in Cesenatico, do not go to the First Intervention Point, but contact the 118 or the Regional Health Service toll-free number 800 033 033 or the number 1500 of the Ministry of Health.
What are the rules for entering and leaving Italy?
It is recommended to visit the websites Safe Travel Farnesina and Ministry of Health section Covid 19- Travelers. The safety regulations regarding Covid-19 are constantly evolving, therefore different regulations may come into force than those shown on this page. For updated info visit the official website of the Municipality of Cesenatico.
Good travel practices
The Tourist Information Office, the Tour Operators, the hoteliers, the managers of local attractions and activities and the citizens of Cesenatico do their best every day to enable you to have a safe holiday.
To do this, we also need your help: on holiday, follow these few simple tips.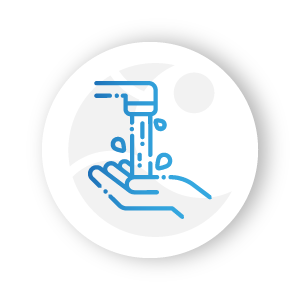 Wash your hands regularly and use sanitizing gels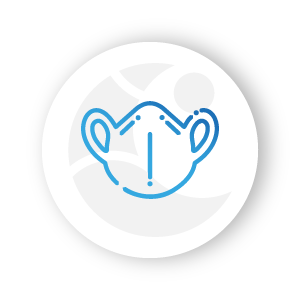 Always wear a mask in public places, even outdoors
It is recommended to maintain an adequate social distance
If you have flu symptoms do not go to the Emergency Department but contact your primary care physician
Avoid touching your face with your hands
Be aware of the most vulnerable people
Do not share bottles, glasses or cutlery
Cover your nose and mouth or use the crook of your elbow when sneezing or coughing
If a place seems too crowded, come back at another time
Download and use the Immuni app while on holiday
Use contactless payments if possible
Plan your Trip
Do you want to plan your trip to Cesenatico?
Find out everything you need to know for a perfect trip: how to get to and around the town, which hotels to stay in and which restaurants to eat in.